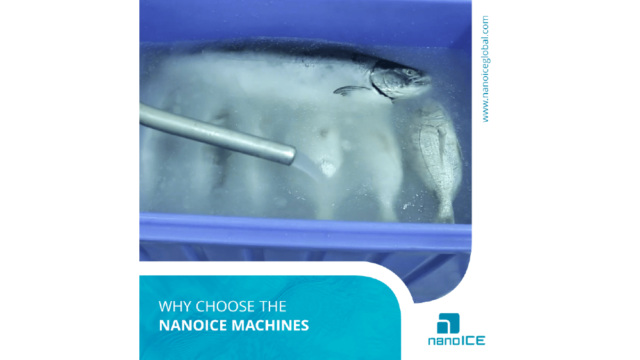 Supercooling- A game changer for reduced costs and greater sustainability
❄ With nanoICE, you can ensure super-cooling of marine products in the entire value chain from Catch to Plate using ice or super-cooled water from the ice machines.
What is super cooling?
Supercooling as a principle is very simple and means that the product is cooled down to between 0 and -2 degrees without being frozen. If you start this early in the process, you need less ice and cooling later in the process to maintain a low core temperature in the product. Nano-ice is made from seawater, is liquid and maintains a temperature of between -3 and -1 degrees. This provides fast and efficient cooling of the products.
Both quality, durability and economic and environmental aspects are improved by this method.
nanoICE is one of those tools to achieve the goals!
Contact us to know more or read more on nanoICE homepage