AQUA SOLAR
Underwater LED light for fishnetts.
FEATURES
110.000 Lumen Under Water Light each
More than 200 lumen/watt system efficacy
Expected life span more than 100.000 Hrs
Low weight – 5 Kg
Complete system supplied with 4 to 6 lamps and waterproof stainless steel control cabinet
Real time monitoring of status (green, yellow & red dots) in the control system
Remote visible status indicator (green, yellow, red) on the control cabinet at site
Real time monitoring and control of vital lamps functions and performance
No IP Addresse - Simple and trouble free installation and operation of advanced systems
Integrated GPS module in the control cabinet
Easy installation of cables – plug & play!
No sharp edges
Easy maintenance
Pressure tested to 120 meters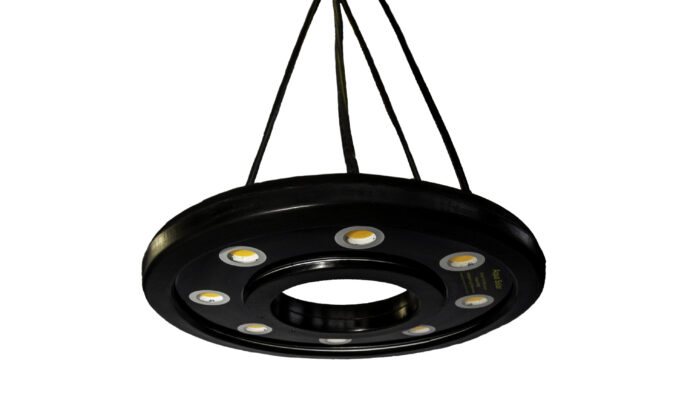 Aqua 1000 HPW
High-pressure washer for vessels & aquaculture industry
Our washing units are mainly adapted for vessels and aquaculture industry, but are also sustainable for construction-, maritime-, agriculture- and food sector.
When the cleaning performance of conventional high-pressure washers is no longer enough, our Aqua 1000 is a way to go. Aqua 1000 HPW has a diesel powered - and features water-cooled engine.
This robust maritime high-pressure washer is a perfect choice for professional use. It can withstand challenging climate and rough working environment, thanks to an innovative construction without radiators. Besides that, both the engine, gears and pumps are covered in high quality marine coating, making it even more durable and resistant.
Aqua 1000 can run on both sea or fresh water.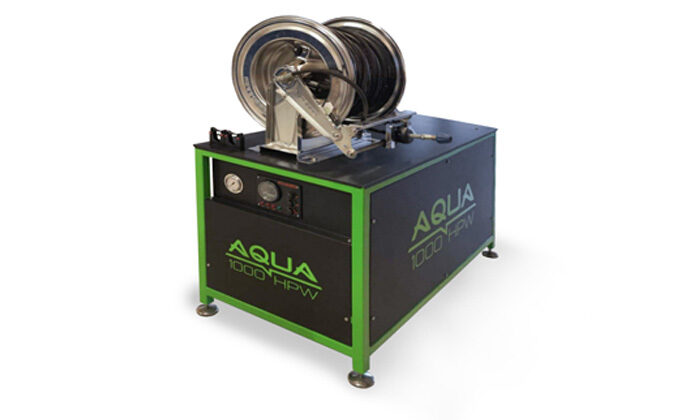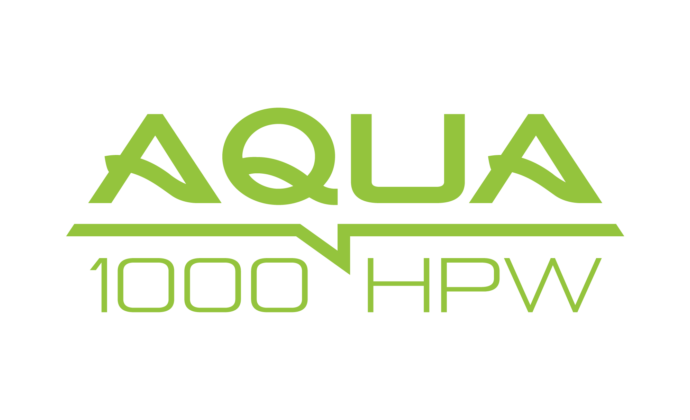 Technical data
Working pressure (bar/MPa)
Bar 200, 38L/min
Fuel
Diesel
Motor type
Beta 30 ( Kubota )
Dimensions (L × W × H) (mm)
120x80x60*
Weight without accessories (kg)
175
Weight with accessories (kg)
300
Aqua 1000 RPW
Rope and pipe washer
Our pipe washer is designed to flush ropes, hoses and pipes on the outside. Due to the high-water pressure and the right degree of nozzles, the Aqua 1000 pipe washer will ensure propulsion itself. Disassembly of components at the sea or support services such us service boat with crane is no longer needed to perform this job. An easy-to-use solution that maximizes efficiency and savings.

Aqua 1000 feed spreader washer
A completely new concept which allows you to wash the feed spreaders while still in breeding cages. This cleaning device makes it possible to wash the feed spreaders without disassembling or lifting with a crane. Efficient, cost-effective and easy to use.