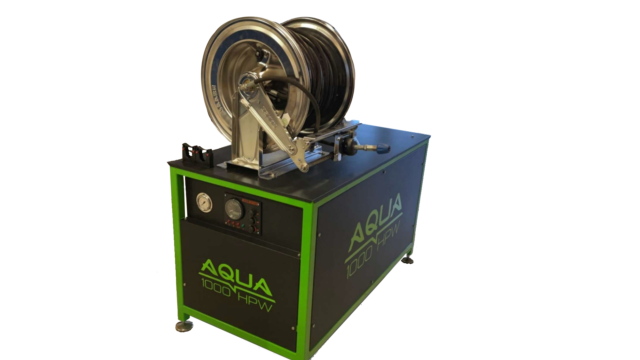 Aqua 1000 HPW
High-pressure washer for vessels & aquaculture industry
Built to meet the needs of the industry
Our washing units are mainly adapted for vessels and aquaculture industry, but are also sustainable for construction-, maritime-, agriculture- and food sector both on and off shore.
When the cleaning performance of conventional high-pressure washers is no longer enough, our Aqua 1000 is the way to go. Aqua 1000 HPW has a diesel powered - and features water-cooled engine.
This robust maritime high-pressure washer is a perfect choice for professional use. It can withstand challenging climate and rough working environment, thanks to an innovative construction without radiators. Besides that, both the engine, gears and pumps are covered in high quality marine coating, making it even more durable and resistant.
Aqua 1000 can run on both sea or fresh water
50m High-pressure hose: Pressure – 200 bar, amount – 38 l / min.
Internal feed pump on water ensures even pressure regardless of connection
Can be operated anywhere as long as you have access to water
Control panel with monitoring of temperature, oil level, speed and battery